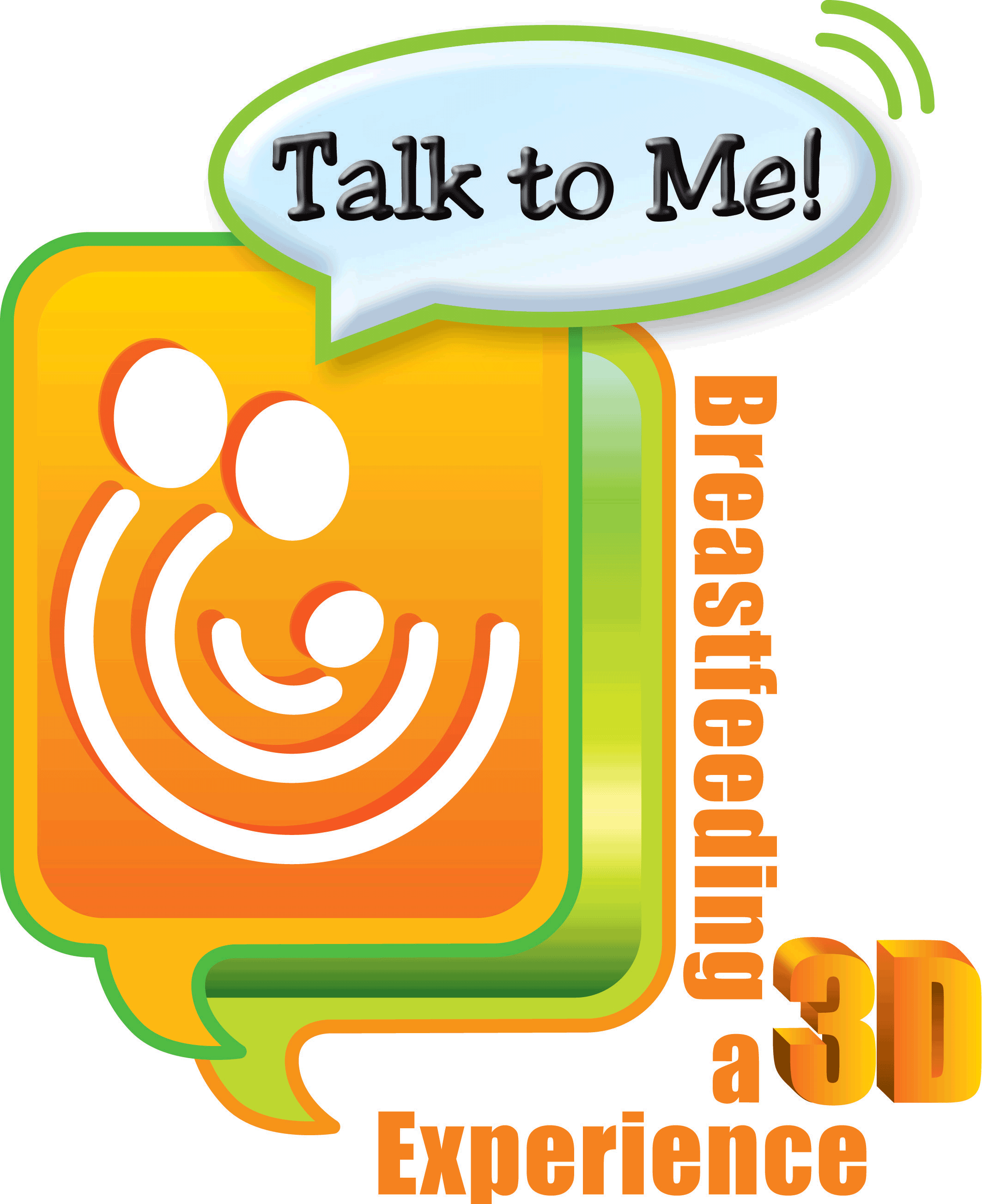 World Breastfeeding Week (Aug. 1-7) is a long way off, but the World Alliance for Breastfeeding Action is already making plans. The first thing on the docket was to select a theme, which was announced earlier this week by the
World Alliance for Breastfeeding Action
(WABA). Here it is:
Talk to me! Breastfeeding -- A 3D Experience
.
I can't say that I've ever thought of breastfeeding as a 3D experience, but when I thought about WABA's explanation, it started to make sense. As the group explains on its website, we often think of two tenets of breastfeeding support:
Time (as in the length of time moms need encouragement, from pre-pregnancy to weaning), and
Place (at home, in our communities, in hospitals and doctor's offices, etc.)
WABA wants to put more emphasis on the third element of breastfeeding support, which we need to make the other two effective:
communication
.
Of course! Communication. It's what I'm doing on this blog all year long -- educating moms, families, and communities by sharing breastfeeding advice, how tos, news, and research. And as WABA explains, "New lines of communication are being created every day, and we have the ability to use these information channels to broaden our horizons and spread breastfeeding information beyond our immediate time and place to activate important dialogue."
I couldn't agree more. Communication is a key dimension of this issue, and really, it's what makes breastfeeding support initiatives pop. :) I'm excited to learn more about what WABA has planned for World Breastfeeding Week 2011, and when I know more I'll be sure to update you here.
What do you think of this years theme?